Career options after 12th
Although students do get to choose their careers even after graduation and post-graduation, the major junction to career occurs after 12th class. Once the choice is made then, the students are usually left only with a few options for career choice (applicable for most career choices and NOT ALL). The decision taken after 12th is very important, but unfortunately students don't get to know all the options available in each segment.
Now that it's the time for the 12th students to choose, here is a list of career options after 12th, so that your choice will get easier. Before we elaborate on each category, the major career choices are:
Engineering Courses

Medical Courses

Paramedical Courses

Law

CA

Architecture

Humanities

Management Courses

Commerce

BSc Courses
Engineering Courses:
The most preferred career option in our part of the world. The number of options available in engineering are quite a lot although only a few branches take the maximum limelight. Here is a list of branches available – that have great career scope.
These are the major branches available in India and have a great scope currently. As per the interest of the student, choose a branch and college that suits your requirement the best! You can go through the list of engineering colleges in Bangalore and Chennai through www.Admizz.com
Medical Courses:
Another Highly preferred and respected career choice in India and Nepal. While only MBBS is talked about as a major medical course, the fact is that even other courses like physiotherapy have a high demand all through the globe. The list of options available under medical courses are:
Allopathy

Unani

Homeopathy

Ayurveda

Siddha

Naturopathy

Dental

Veterinary

Physiotherapy
With Allopathy (MBBS) seats being limited in India, it is a better idea to choose one of the others too. Browse through and send applications directly to medical colleges from India and Nepal through www.Admizz.com
Allied Health Sciences and Paramedical Courses:
These are the courses that work alongside medical professionals. There are numerous career options (graduation options) available under paramedical. Here is a list of the major available ones in India:
B.Pharma

B.Sc – Nursing

BIT – Occupatoinal Theraphy

B.Sc – Anesthesia Tech

B.Sc – Cath Lab Tech

B.Sc – Cardiac Care Tech

B.Sc – Clinical Optometry

B.Sc – Imaging Tech

B.Sc – Medical Lab Tech

B.Sc – Nuclear Medicine

B.Sc – Operation Theater

B.Sc – Perfusion Tech

B.Sc – Physicial Assistant

B.Sc – Raditheraphy Tech

B.Sc – Renal Dialysis Tech

B.Sc – Respiratory Care
To select and apply for the best paramedical colleges in India and Nepal, do visit www.admizz.com and apply for admission to multiple colleges with ease!
LAW:
A respected profession which is fading a bit, due to the lesser number of students choosing this profession. This clearly gives a lot of scope to law courses. The only important point is to qualify for law entrance examination, one ought to be a graduate. Probably because of the maturity required for a career like law, this rule has been kept. The options available in law career choice are to complete the one of the following courses before going for an LLB.
Search and apply for these courses in Bangalore and Chennai directly through www.Admizz.com
CA: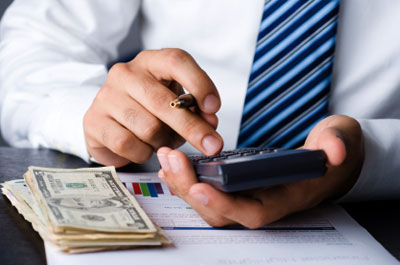 One of the most demanded and paid professional courses currently. Although the career option is only one, the path is quite long. One has to go through CPT, IPCC or ATC, ITT, Articleship and a final exam to start a CA career. Most of these courses are considered tough. But with proper coaching nothing is tough. There are numerous coaching institutions throughout India and Nepal for these exams. Do search for institutions and get admission with ease through WWW.ADMIZZ.COM
Management Courses:
For students who are more interested in management and organization and for students who aspire to be entrepreneurs, this is a great option to start-off their career on a good note. Bachelor's management Courses have an increasing demand right now, unlike MBA which always had high demand.
The types of management courses available are:
Cost Management Account (CMA)

Company Secretary (CS)

B.Com

B.Com (Taxation & Tax)

B.Com ( Travel & Tourisn)

B.Com (Bank Management)

B.Com (Professional)

BBA

BBM

BFM

BMS

BAF

BCA
Most of these are just Bachelor's counterparts of the well-known masters management degrees. Through www.Admizz.com search for colleges offering various management courses and apply directly from the website.
Number of options available in BSc and Commerce are well-known and these courses are available for post subjects. With a commerce option, it is easier for students to get into CA course also. Search for various BSc and Commerce colleges through Admizz.com
Humanities is itself a huge branch and we will discuss about various course options available in Humanities in one of our upcoming blogposts. To give a brief, Humanities is for those students who love extra-curricular better and have a sweet tongue for creativity.
In case you have any doubts regarding any of the career options, do let us know. Our career experts can help you out.
Research courtesy : Cigma